Hello familja, nippreżentaw delight ġewwa ġewwa li għandna disponibbli mit-30 ta' Mejju 'l quddiem.
English:
Hi family, we have new Agent Orange new indoor weed in stock!
CHARACTERISTICS OF AGENT ORANGE
Agent Orange brings rays of sunshine to even the darkest of days with its happy effect and fruit-forward flavour. This classic strain goes great with a fruity cocktail or a morning coffee.
| | |
| --- | --- |
| Genetics | 50% Sativa, 50% Indica |
| Parents | Local Orange Skunk, Jack's Cleaner, Space Queen |
| THC | 15–20%+ |
| CBD | Low |
| Flavours | Orange, Lemon, Sour |
| Effects | Motivating, Uplifting, Energetic |
Agent Orange is a sativa/indica hybrid bred from Orange Skunk, Jack's Cleaner, and Space Queen. The strain owes the latter half of its name to a flavour profile with intense orange and sour citrus aromas.
Although composed of both sativa and indica genetics, this moderately potent strain has a marked cerebral effect that is energetic and at times almost psychedelic. This makes it best suited for daytime use. Variants of Agent Orange that lean even more to the sativa side (75% sativa) amplify these cerebral effects further.
HOW TO GROW AGENT ORANGE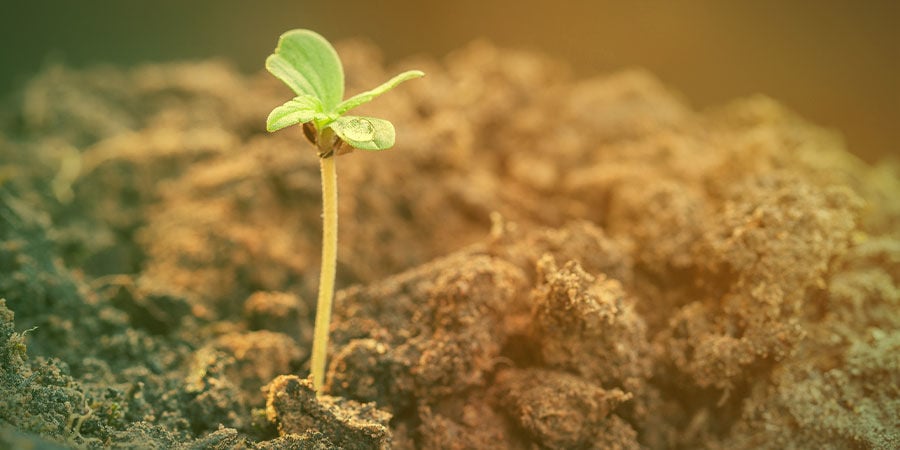 Agent Orange is a strain with medium growing difficulty. It is best suited for growers with some experience under their belt. There are two major phenotypes of the strain, one of which is short and bushy and another that is taller and more resinous.
| | |
| --- | --- |
| Grow Difficulty | Intermediate |
| Best suitable to grow | Indoor / Outdoor |
| Climate | Warm, sunny |
| Variety | Feminized |
| Height Indoor | Tall (up to 3m) |
| Height Outdoor | Tall (up to 3m) |
| Flowering Time | 55–65 Days |
| Harvest period (outdoor) | End of October |
| Yield Indoor | 450g/m² |
| Yield Outdoor | 540g/plant |
Agent Orange is better suited for more experienced growers as it requires some effort to obtain the best results. One challenge is its imposing height. Indoors, the plant can reach a staggering height of 3m if left to its own devices. Without topping or some other form of training, the plant can quickly grow out of control. On the other hand, Agent Orange supports its vigorous growth with good natural resistance to common diseases.
Growers are advised to top early during vegetative growth indoors. After a relatively short flowering period of around 60 days, a harvest of 450g/m² can be expected.
Outdoors, Agent Orange thrives in warm and sunny climates. This makes it less suitable for colder regions up north, unless grown in a roomy greenhouse. When the plant can reach its full potential, growers can see yields of up to 540g/plant or more when harvest comes around in late October.
In slightly cooler nighttime temperatures, the plant will display beautiful shades of maroon and purple that contrast the bulbous green buds and orange pistils.
AGENT ORANGE: FLAVOUR & EFFECTS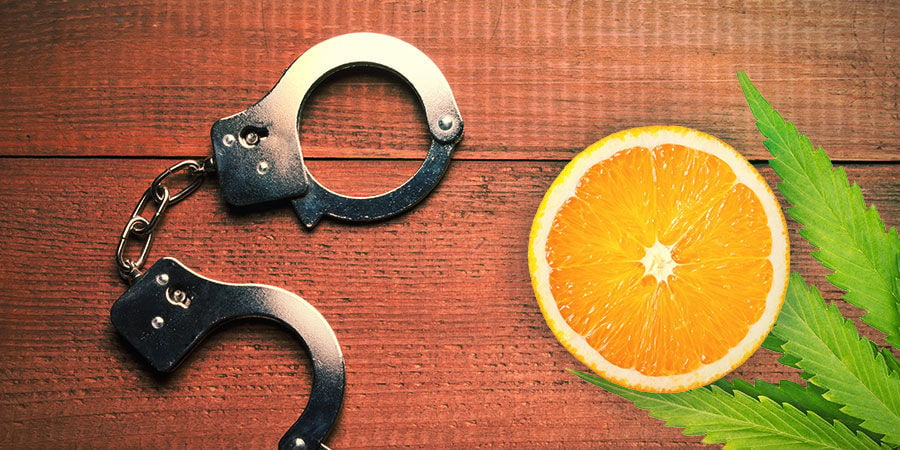 The flowers of Agent Orange have an aroma that resembles that of orange peels, with a tangy smell that tickles the nostrils. When smoked, the buds produce intense sweet and sour citrus flavours that are cherished by cannabis connoisseurs.
The effect of Agent Orange is sometimes described as a classic "stoner high". You will feel its euphoric effect start to kick in almost instantly once you light her up. This happy and uplifting high continues to inspire positive energy for hours to come, making Agent Orange a good companion for all kinds of creative activities and a good choice for a wake and bake routine to start the day.
After a while, the high moves from the head to the body, allowing the smoker to enjoy the gently relaxing, more physical properties of Agent Orange. Unlike more indica-leaning strains, however, it doesn't leave the user lethargic, and there is no couch-lock to be wary of. Although the relaxing effects help users unwind, it isn't really a strain one would choose to help fall asleep at night.
FINAL VERDICT: AGENT ORANGE DELIVERS POSITIVE VIBES
Agent Orange is a strain that ticks all the boxes of a good sativa/indica hybrid. Those looking for an inspiring daytime smoke will be satisfied, and so will those seeking fruity-fresh flavours from their cannabis. Although it is not the easiest strain to grow, cultivators with some experience will happily accept the extra effort needed to take her to harvest. After all, they know the rewards are more than worth it.